2019 Land Pride CB0550
Call for Price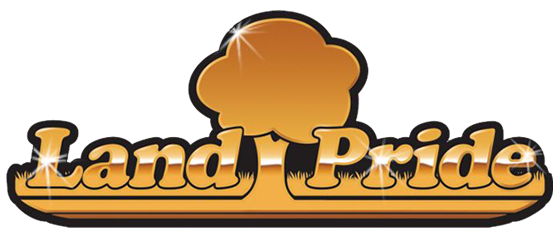 ---
Overview
---
Description
Land Pride's new 4-n-1 Combination Bucket, specifically designed for Kubota BX Tractors, increases the versatility of the front loader. As the name implies, 4-n-1 Buckets are designed to act like 4 attachments -- dozer blade, scraper blade, grapple, and bucket. The CB0550 Combination Bucket fits Kubota 60 and 70 Series BX Front Loaders. It features dual 2 x 6 cylinders, 1" jaw pivot points, 30" jaw opening, spill screen, reinforced side plates, and optional 3rd function valve. It weighs approximately 260 lbs. so lifting capacity of the tractor is not greatly diminished.
Features
Four-in-one bucket design: Can be used as a bucket, grapple, scraper, or dozer.
Designed to fit Kubota's BX tractors with front loaders: Easy to attach to Kubota's BX tractor loaders with or without Kubota BX6315 Quick Hitch. A good fit for Kubota BX tractors with front loaders.
Designed to protect hydraulic hoses: Hydraulic hoses routed to prevent pinching.
1" Pivot pins: Large diameter pins for extra strength.
Dual hydraulic cylinders: Allows upper jaw to grip the material better.
30" Jaw opening: Large opening to handle bulky objects.
Reinforced bucket: Adds strength and rigidity to the bucket, clamshell, and dozer features of the four-in-one bucket.
Spill guard: Helps protect the operator against spills over the back side of the bucket and increases capacity.
BX Third Function Valve Kit (Accessory): Can control all bucket and loader movements with a joystick. Provides easy hooking and unhooking of hydraulic hoses at the front of the loader.
Extended Hitch Pins (Accessory): Allows the bucket to be hitched directly to the loader arms without purchasing Kubota's Original Quick Hitch to make the connection.
Specifications
Hitch type: Fits Kubota BX front loader hitch, with or without Kubota BX6315 Quick Hitch.
Weight: 266 lb. without BX 3rd function valve
Weight of BX 3rd function valve: 18 lb.
Overall width: 50 3/4 in.
Clamshell opening: 30 in.
Bucket capacity (ft3): 5.9 (struck) & 7.7 (heaped)
Hydraulic cylinder pins: 1 in. dia. rod pivot pins
Jaw pivot pins: 1 in. dia. pivot pins
Hydraulic cylinder: 2 in. x 6 in. x 1 1/8 in. Rod
Maximum hydraulic pressure: 2500 psi
Specs
General
Width

50 3/4 in.
Height

21 1/4 in.
Weight

266 lb. (121 kg)
Related Products
Call for Price